RBI Repo Rate Hike 2022: Due to increasing inflation, RBI increased the Repo rate by .50%
Home loan, Personal loan, and car loan is expensive due to the hike in repo rate.
Get ready to pay high EMIs on all loans.
Monetary policy committee held on 28th September 2022.
RBI Governor Shaktikanta Das will declare the interest rate of the loan shortly.
In the August meeting, the Repo rate increased from 4.90% to 5.40%.
Key Points said by RBI Governor on Repo Rate Hike
The whole world is passing from recession.
All Countries Share Market is not performing well.
High Inflation is dangerous for all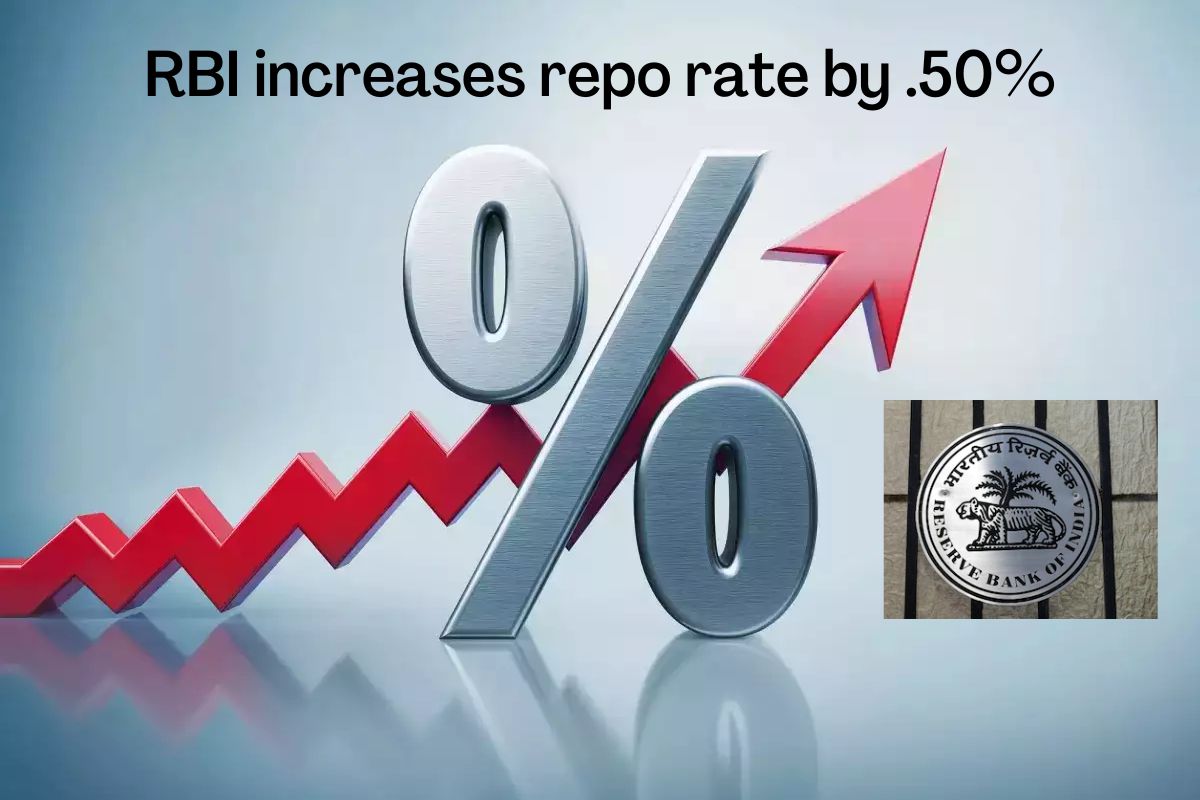 How much your Home loan EMI Will increased after this Repo Rate Hike 2022?
Let's understand from the example
If a person takes a home loan of 30 Lakh for a 7.55% Interest rate for 20 Years then Loan EMI is approx Rs.24,260.
that person pays interest of 28,22,300 on Rs. 30 Lakh Home Loan.
The person is paying a total of Rs. 58,22,300 during the 20 years of the home loan.
So the person will pay almost the same amount of home loan as interest.
by After this .50% repo rate hike,
the bank's home loan interest will be increased by .50%. So now the Home loan interest rate is increased from 7.55% to 8.05%.
So Your Home Loan EMI will be 25,187. Now you will pay 30,44,800 interest on 30 Lakh of Home Loan.
Now you are paying 60,44,800 during the 20 years of your home loan.
payable Interest on the loan is increased more than you took the loan.
Does Repo Rate Hike Affect Existing loan?
It depends on your loan. Banks give 2 options when you taking a loan.
Floating Interest Rate
Flexible Interest Rate
If you take a loan at a Flexible interest rate, then your EMI Will increased.
Why government increase or Decrease Repo Rate?
The Repo rate is the only powerful tool to fight high inflation.
When the inflation rate is high, RBI Increased the Repo Rate.
Banks will take loans at high prices from RBI. And banks will give loans to their customers at high-interest rates.
So all the loans become more expensive and customers will take fewer loans from banks.
So Inflation will go down if demand is decrease.
FAQ
Does Repo Rate Hike Affect Existing loan?
Yes, If you take a loan at Flexible Interest rates.
What happens after the Repo Rate Increases?
Loans become more expensive. Loan EMI is also increased.
What is Repo Rate?
Repo Rate is the Interest rate of a loan which is provided by the Reserve Bank Of India (RBI) to government and private banks.
See Also:
For breaking news and live news updates, like us on Facebook or follow us on Twitter and Instagram, Google News. Subscribe us – All news Online News Channel
Get the Latest and Breaking News, Entertainment News, Technology News, Sports News Like Cricket, Government Jobs Alert, Government Results and Health & Fitness News here.