Ileana D'Cruz Boyfriend: Finally, Ileana D'Cruz revealed her mystery man. She posted a couple of pictures with her boyfriend.
Ileana D'Cruz Boyfriend | Who is the father of Ileana D'Cruz Child?
Ileana is currently expecting her first child but has not yet talked about the father of the child.
She has now dropped hints about the father of her child.
Earlier she shared blur pictures of her boyfriend. But finally, she revealed her boyfriend's photo. She is still not married to him but she is pregnant.
On Monday, Ileana shared their pictures on Instagram Stories along with a heart emoji. While Ileana is seen in a strappy red dress, the man is in a black shirt and sports a beard.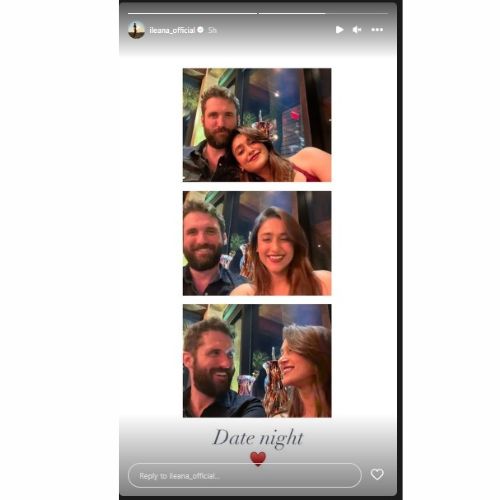 Other Articles You May Like:
Black Eye Mask Wali Girl Viral Video
For breaking news and live news updates, like us on Facebook or follow us on Twitter and Instagram, Telegram, Google News. Subscribe to us – All news Online News Channel