Top 10 Most Expensive Marriages In India: If you've ever witnessed and been a part of an Indian wedding, you'll know exactly why they call them 'big fat Indian weddings".
With functions spread over a few days and surrounded by plenty of guests, an Indian wedding cannot be complete without any show-sha! There are some Indians who were not just the talk of the town but the nation!
Top 10 Most Expensive Marriages In India | Top 10 Most Expensive Weddings In India
Here's a look at India's 10 most expensive weddings in India.
1. Isha Ambani and Anand Piramal Marriage (Expense: ₹ 700 Crore)
The richest man in Asia, Mukesh Ambani's daughter Isha Ambani married Anand Piramal who childhood friend.
People like Hilary Clinton, Henry Travis were invited. Celebrities like Beyoncé were invited to deliver star performances and the overall expense of the wedding was around $100 million, but someone close to the Ambani family said it was not more than $15 million.
Cost: $100 Million
Year: 2018
2. The Sahara Wedding: Sushanto Roy and Seemanto Roy (Expense: 552 Crore)
More than 11000 guests and a double wedding, Sushanto and Seemanto Roy's wedding was sure to make the breakinf news.
Indian businessman and chairman of Sahara India Pariwar, Subrata Roy son's get their dream wedding. He organized 110 different cuisines, private jets for his guests, got 101 underprivileged girls married and fed 150,000 beggars on this day! 
Cost: 552 crore
Year: 2004
3. Brahmani and Rajeev Reddy (Expense: 500)
Karnataka mining baron Janardhana Reddy's daughter Brahmani married P Rajeev Reddy, the son of a Hyderabad-based industrialist, in a lavish Bangalore wedding.
The ceremonies were spread over five days and were attended by 50,000 people. Did you know, Brahmi's wedding trousseau alone consisted of a saree worth ₹17 crores?
Cost: 500 crore
Year: 2016
Read Also: Top 7 Indian Actress Photos Without Bra
4. Shristi Mittal and Gulraj Behl
A Euro Extravaganza, the wedding of Shristi Mittal and Gulraj Behl was held in Barcelona. An army of 300 chefs and butlers were flown down from Thailand and India.
Helicopters hovered over the venue to capture the perfect wedding shots of the couple and their guests.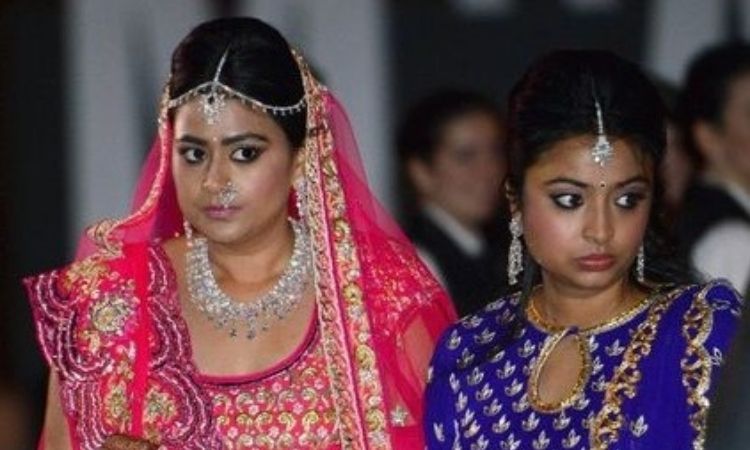 Cost: 500 crore
Year: 2013
5. Lalit Tanwar and Yogita Jaunapuria
When Congress leader Kanwar Singh's son, Lalit tied the knot with former independent MLA Sukhbir Singh Jaunapuria's 26-year-old daughter Yogita, the groom got a chopper for tilak-shagun! Can you believe it? This 250 crore merger of two affluent families was graced by Bollywood celebrities.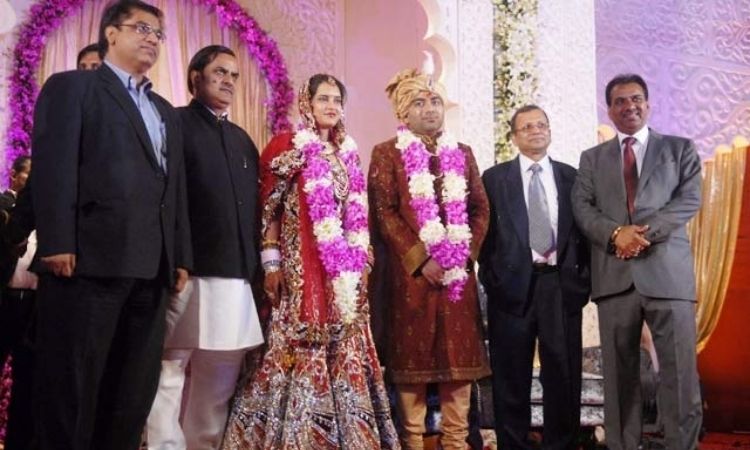 Cost: 250 crore
Year: 2011
6. Vanisha Mittal and Amit Bhatia
Vanisha Mittal, daughter of one of the world's richest men, Lakshmi Mittal, kicked off her wedding with banker financier Amit Bhatia in Paris.
The wedding was held at the magnificent Vaux le Vicomte estate with Bollywood celebrities entertaining the guests with their performances.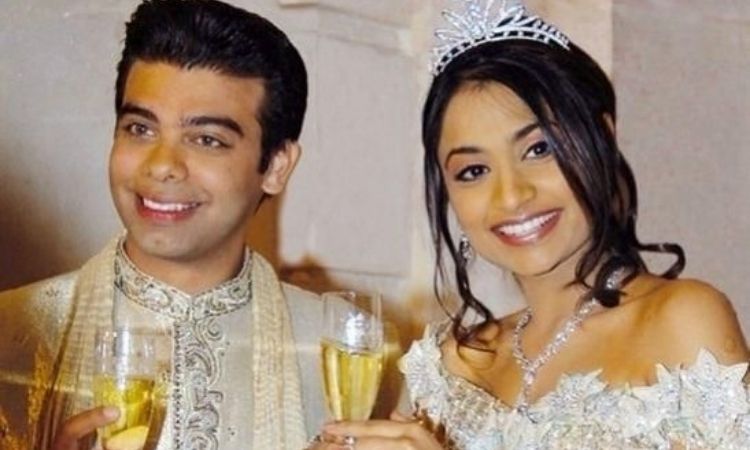 Cost: 240 crore
Year: 2012
7. Sonam Vaswani and Navin Fabiani
With guests like Bruno Mars and Manish Malhotra, Sonam Vaswani's wedding with Navin Fabiani was a dream wedding.
Adorned in a choker of uncut diamonds and Manish Malhotra ensembles, this wedding, held in Belvedere Palace, Austria was straight out of a fairytale! 
Cost: 211 crore
Year: 2017
8. Sanjay Hinduja and Anu Mahtani
UK-based billionaire, Sanjay Hinduja and designer Anu Mahtani had a star-studded wedding in Udaipur.
Dressed in Manish Malhotra ensembles and being entertained by none other than Jennifer Lopez this is one wedding we wish we could have been a part of.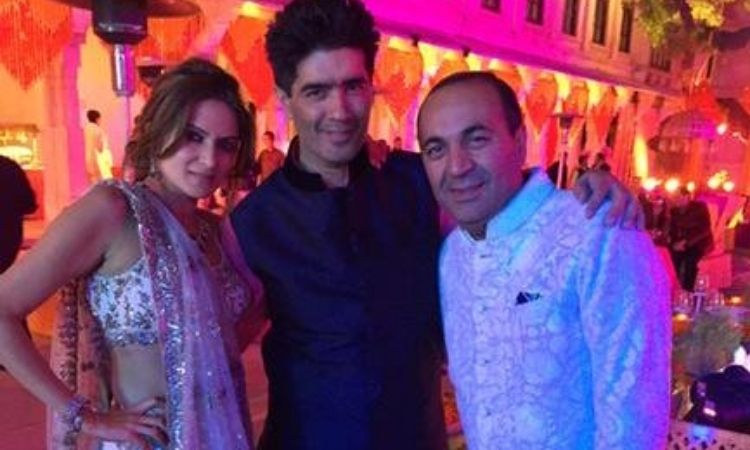 Cost: 147 crore
Year: 2015
Read Also: Disha Patani Hot Photos: Top 10 Most Liked Pics On Instagram
9. Virat Kohli and Anushka Sharma
Netizens went crazy when Indian cricket team's captain, Virat Kohli and Bollywood actor, Anushka Sharma's hush-hush wedding images were released.
The power couple were dressed in Sabyasachi ensembles and tied the knot in the second most costliest resort in the world in Tuscany, Italy.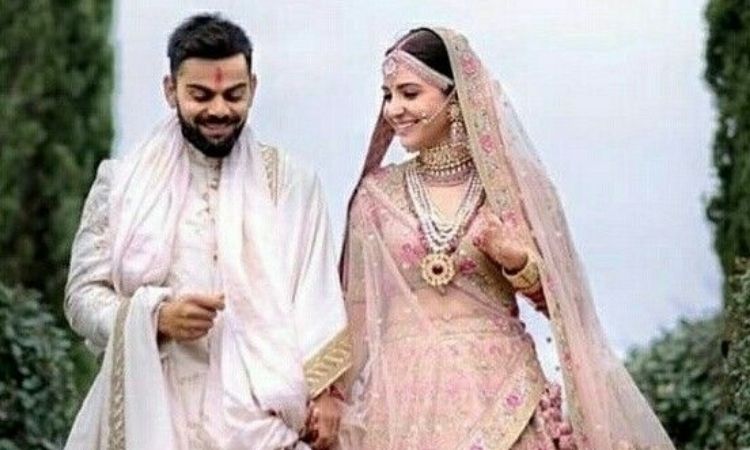 Cost: 100 crore
Year: 2017
10. Ranveer Singh and Deepika Padukone
This list would be incomplete without the Ranveer Singh and Deepika Padukone wedding. It was held at Lake Como, Italy followed by three receptions – one in Bangalore and two in Mumbai.
The couple had both – traditional Konkani and Sindhi style weddings.
Cost: 77 crore
Year: 2018
Read Also: Top 5 National Crush Of India Female 2021
For breaking news and live news updates, like us on Facebook or follow us on Twitter and Instagram, Google News. Subscribe us – All news Online News Channel
Get the Latest and Breaking News, Entertainment News, Technology News, Sports News Like Cricket, Government Jobs Alert, Government Results and Health & Fitness News here.