Lalit Modi And Ujjwala Raut: Former IPL chairman Lalit Modi made the headlines today. Last year Lalit Modi's viral pictures with Sushmita Sen crushing the Internet. Everyone is shocked after seeing Sushmita with Lalit Modi.
Sushmita Sen is a former Miss Universe. She announced her relationship with Lalit Modi and the beginning of a new chapter of her life.
But now Lalit Modi's name is linked up with supermodel Ujjawala Raut.
Let's know the reality of Lalit Modi and Ujjawala Raut relationship.
Is Lalit Modi Dating Ujjwala Raut? | Lalit Modi And Ujjwala Raut Relationship
Lalit Modi and Sushmita Sen reportedly broke up in September 2022. Ujjawala Raut was previously married to Maxwell Sterry.
But Ujjwala was separated in 2011 and she has a daughter named Ksha.
As per the news reports, Lalit Modi is dating Ujjawala Raut. Their dating rumors are spreading like fire on the Internet.
Lalit Modi and Ujjwala Raut photos went viral on social media while they were attending the wedding of former Solicitor General Of India, Harish Salve with Trina.
Look at the viral photos of Lalit Modi And Ujjwala Raut,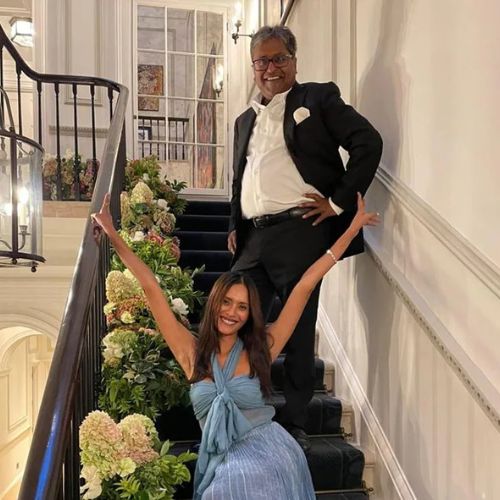 Lalit Modi is 58 years and Ujjwala Raut is 45 years old.
Other Articles You May Like:
Top 10 Most Expensive Marriages In India
Top 10 Gorgeous And Hot Mother In Bollywood
Logan Paul's Girlfriend Nina Agdal Leaked Video
For breaking news and live news updates, like us on Facebook or follow us on Twitter and Instagram, Telegram, Google News. Subscribe to us – All news Online News Channel