Kundali Bhagya 2 September 2020 Written Episode Telly Update Zee5 Hindi Serial: Episode 761 Spoiler begins with preeta and sarla. Preeta says to her mother what you said for me is right. If i could not stand for my self how can i stand for others.
Shrishti smiles when preeta speaks with her mother. Later on preeta decided to went luthra's house. On the Other end karan speaks with him self i can't excuse your mistakes preeta and your dream That is became my wife couldn't happen.
After that preeta reached luthra's house with baggage. Karan, Sameer and Mahira, Sherlyn and Rishab shocked once seen the preeta at luthra's house.
Kundali Bhagya 2 September 2020 Written Episode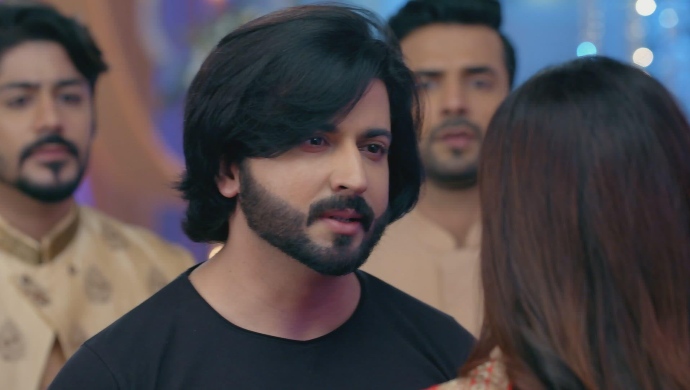 In Episode 760 Sarla angry on preeta and ask to leave the home. Then after shrishti also leave the house and supported her elder sister preeta. On the Other end prithvi hold the karan photo and think what he did and how he spoil career of him. Later karan decided to spoil karan career also.
After that sherlyn fill the glasses with wine and ask to mahira to enjoy the party. But mahira said to sherlyn how can we do the party still i am in trouble, my marriage life is in trouble. Later sherlyn went to dadi room and explains the mahira problem. Dadi says i will do mahira and karan marriage.
Kundali Bhagya 2 September 2020 Written Episode Update
Sarla says to preeta your mahesh lutra daughter-in-law but you leave the house. I know your married karan but karan is wrong guy for you and i don't accept your marriage but i know why you marry him because of mahesh luthra.
On the Other end prithvi drive his car and think himself what he said to preeta's mother and he remembered sarla slapping on his face and shouted how dare you sarla to slap me but no problem i will ravage on you.
After that sarla said you went to luthra's home and occupied your position as a mahesh luthra daughter in law and if you face any problem at their please call me i will be their and stand with you
Dadi says ramona still now your daughter now mine. Kareena says to ramona i will arranged both karan and mahira marriage. After that kareena said to rakhi we think to do both karan and mahira marriage on tomorrow morning. Dadi says rakhi you also wanted karan & mahira marriage
Other end karan come to mandap and asking to mahira what happen. Mahira says tomorrow morning dadi arranged our marriage. Both karan and rishab shocked. Later karan says ok for marriage, sherlyn and mahira feels happy
Kundali Bhagya 2 September 2020 Written Episode Video
After that prithvi reached when he is drunks and knock the door. Janki open the door. Later sarala seen him asking him leave the house. Few seconds later preeta reach the karan house, every one shocked.
After that mahira asking to preeta why you come here once again. Preeta says it's my house. Sherlyn asking to preeta who are you. Preeta says you know who am i, Iam preeta karan luthra. Karan says enough at that time NGO members reach the karan house.
For The Latest advance Episodes of Kundali Bhagya, Subscribe Zee5
See Also: Kundali bhagya last ep (1 September 2020 Written Update)