Kantara Vs Tumbbad Movie: Tumbbad fans are choosing the best horror film over the blockbuster Kannada film Kantara, directed by Rishab Shetty.
The beginning debate between Tumbbad Fans Vs Kantara Fans on Twitter.
Movie viewers and fans have been sharing their views on the two films and are debating which is better.
Controversial Tweets Of Anand Gandhi On Kantara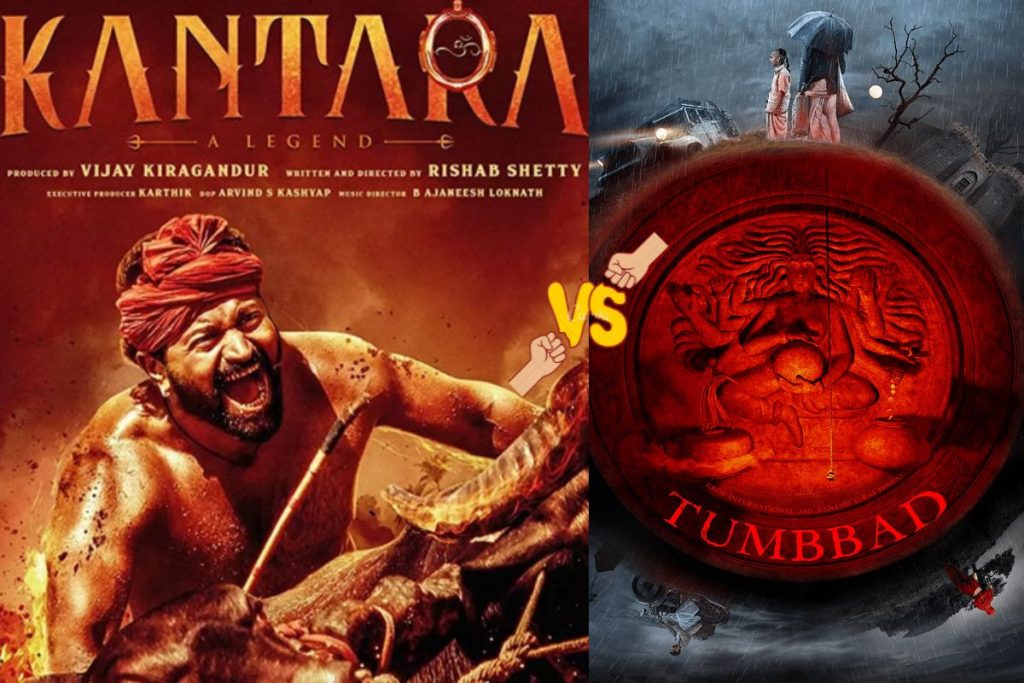 The Kantara Vs Tumbbad debate was started online after the creative director in Tumbbad, Anand Gandhi.
Anand Gandhi said that Kantara celebrates 'toxic masculinity while his period horror film starring Sohum Shah is the very opposite of that.
Ever since Anand's tweet has gone viral, a Bollywood vs South cinema debate also started online.
While some are saying Kantara was a better movie, others pointed out that Tumbbad was actually better.
The Kannada movie Kantara has been one of the most successful films of 2022 at the box office. It shattered box office records in the Hindi market as well.
Ever since its release, it has been compared with Tumbbad (2018).
Kantara Vs Tumbbad Debate Live On Twitter
And More….
You May Like These Articles:
Kareena Kapoor Talked About Private Part, Does Size matters?
Malaika Arora Cross All Limits, She goes out without pants, Look at Her Hot Avatar
For breaking news and live news updates, like us on Facebook or follow us on Twitter and Instagram, Google News. Subscribe us – All news Online News Channel
Get the Latest and Breaking News, Entertainment News, Technology News, Sports News Like Cricket, Government Jobs Alert, Government Results and Health & Fitness News here.